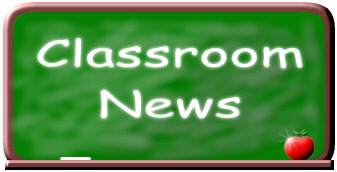 Dear Student,
Welcome to my class! I am so excited that I will be teaching you this year. You will be involved in many fun and exciting adventures, projects, and field trips in second grade. I am looking forward to seeing you and am happy that you will be in my class!
Please share the following information with your parents:
∑ Registration for McFadden School of Excellence students will be held Aug.11th between 8:00am and 10:00am.
∑ A Parent Orientation Meeting will be held on Aug. 11th at 6:30pm in my classroom. My classroom is Room 80. (PARENTS ONLY, PLEASE)
∑ The first full day of school will be on Aug. 15th.
∑ Class rosters and supply lists are posted on the school website. http://www.mes.rcs.k12.tn.us
You can check out our class homepage by going to the school website and clicking on classroom web pages. Due to construction at the school it hasnít yet been updated, but you can visit the photo gallery to see some pictures from last yearís second grade adventures. See you soon!
Your teacher,
Mrs. Large